Art with Aegean taste…
Ege Meyhanesi is an Aegean local tavern located in Datça. In collaboration with Ersan Ege Yapar who is the owner and chef of Ege Meyhanesi, we made an art gallery inside the restaurant.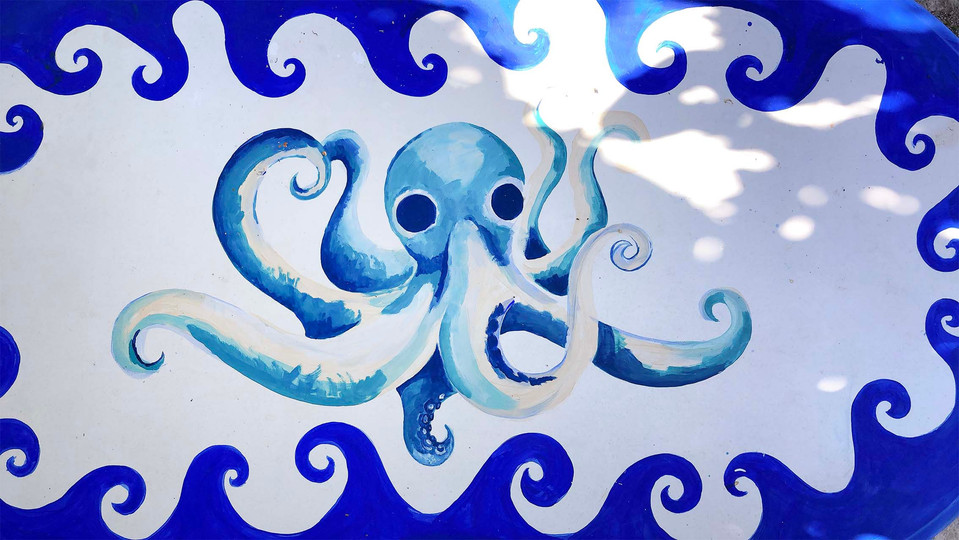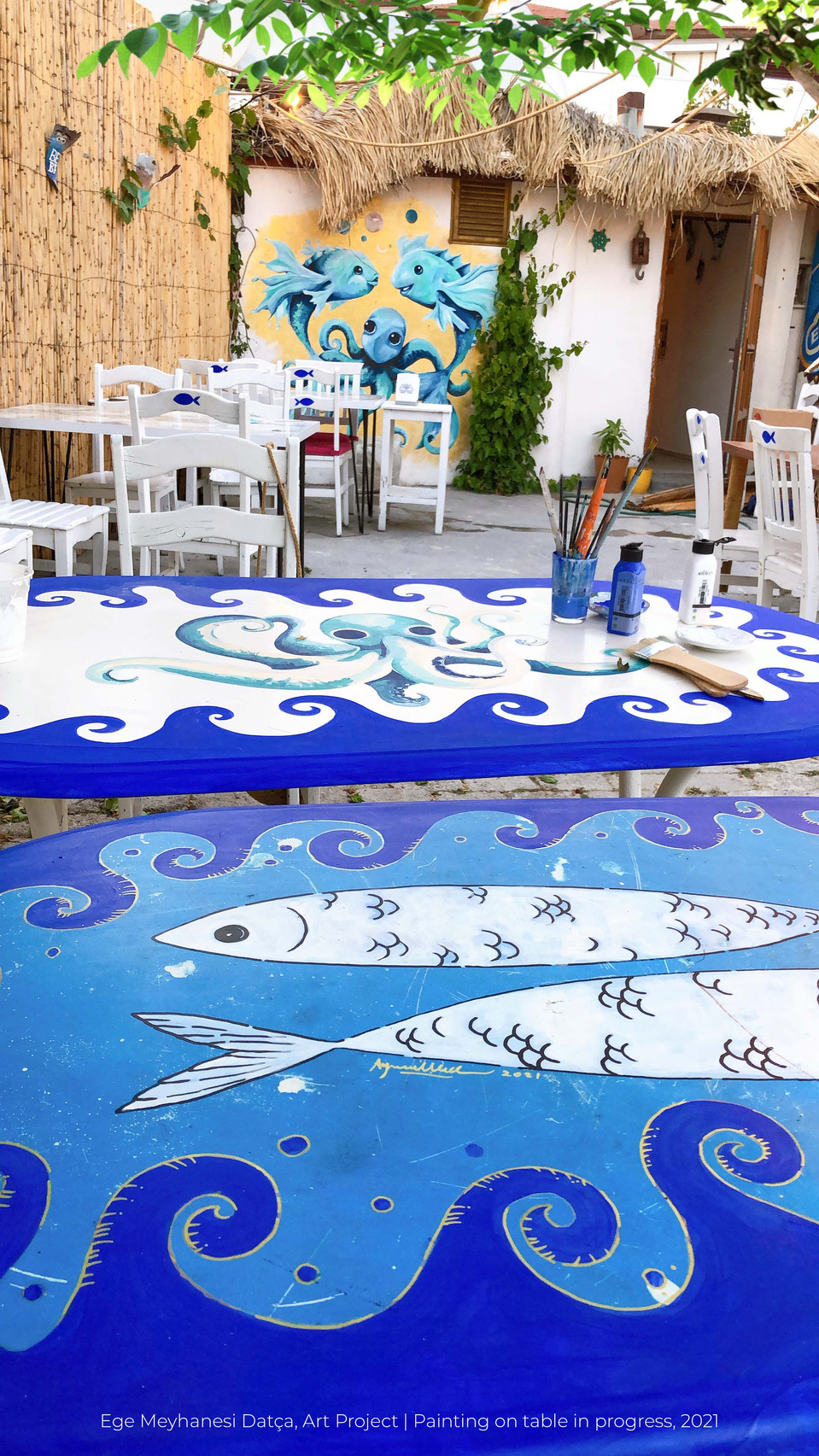 The idea of making an art space, come up during a pandemic period that was out of service because of the closing.

In the months that were closed during the pandemic period, I created the concept of the exhibition related to Aegean tavern & cuisine, nature, culture and produced works in this direction.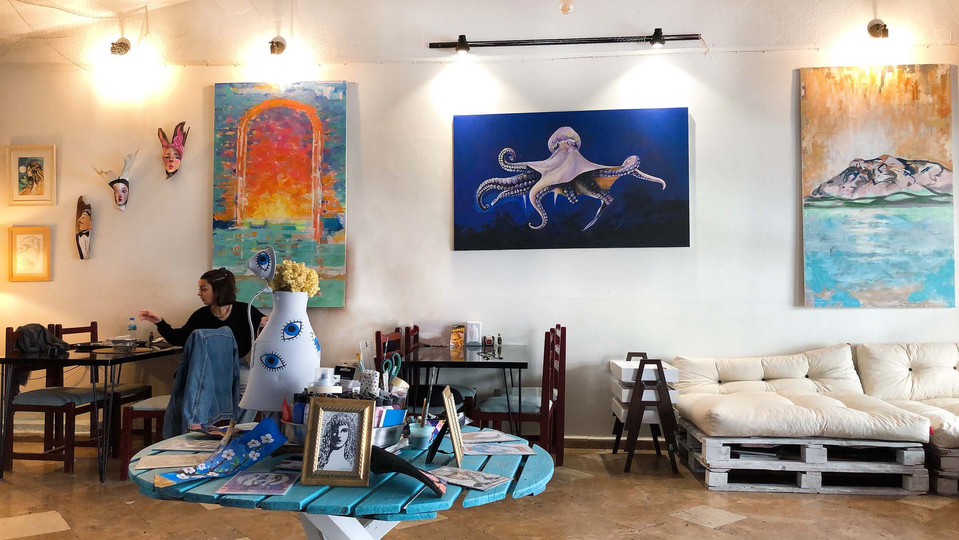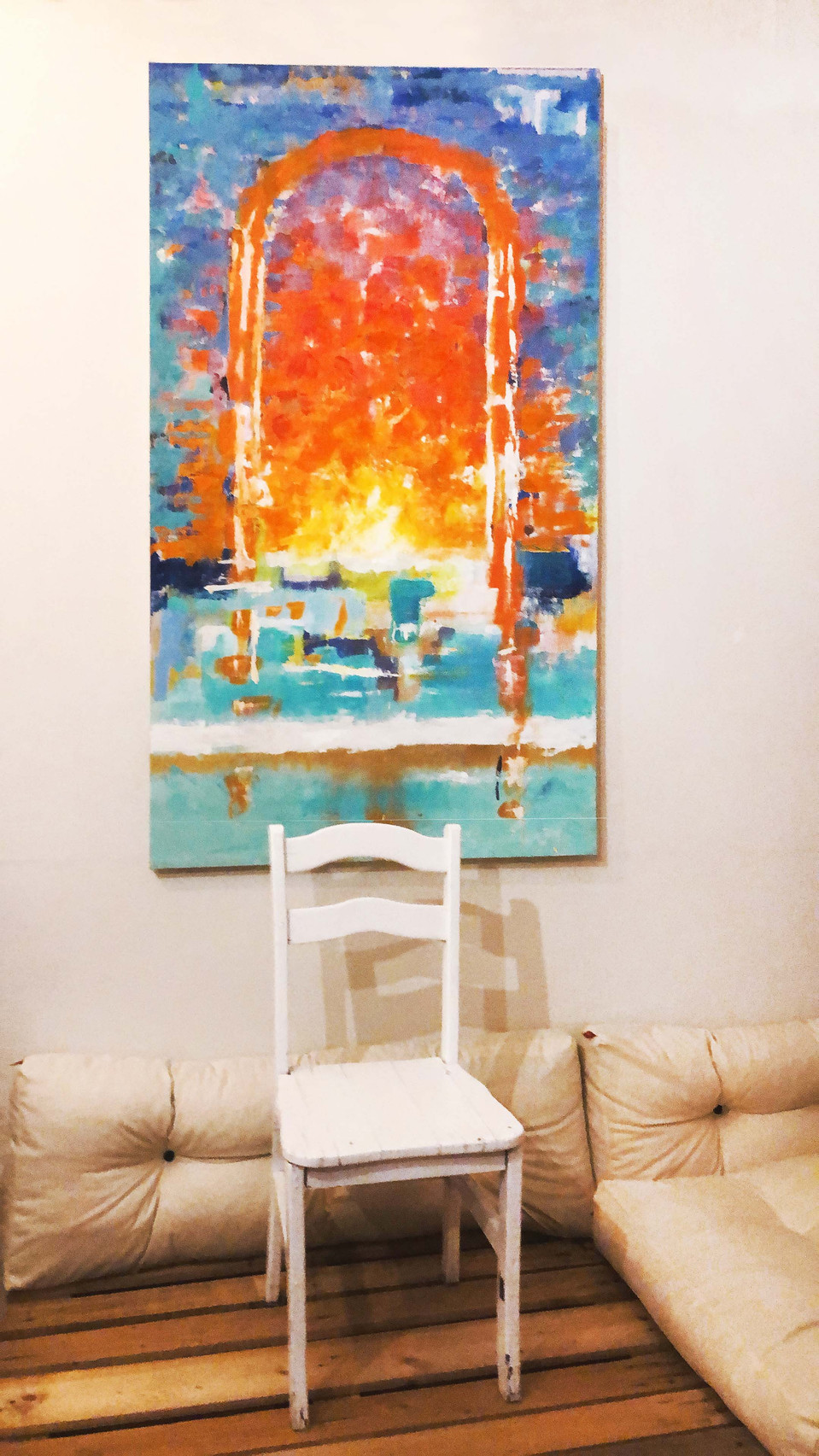 We comprehensively discussed the unique tastes, culture, entertainment and traditional cuisine, local accents, culture & history of Datça, the magnificent town of the Aegean.
At the end of this preparation period, I was inspired by many topics like delicious local ingredients in the chef's menu to Aegean sea products too.
We created a space that expresses taste, art, sincerity, and joy in life.

The restaurant consists of two separate sections. The art space at the entrance accompanies the guests on their way to the garden section.

The artworks presented until the transition to the garden are mostly artworks on canvas & paper, suitable for indoor display.

In the garden area, including a big mural wall art, there are artworks I have prepared on palm leaves, wood materials & local daily use materials collected from the nature of Datça which are suitable for outdoor display.
We wish all our guests to meet us in the creative story of this special period, visit us with pleasure, and have a pleasant time.

With love,
Ayşenur İlkışık
Please follow us to get up-to-date news from instagram